AlphaDesk™: One-Stop Intelligent Media Management Platform
iPinYou's AlphaDesk™ one-stop intelligent media management platform, based on advanced algorithm and AI, delivered by an industry-leading operations team.
It is the only smart ad management system integrating data across all data sources, including first and third party data management, also supporting multilevel data sorting.
Three key features combined - omnichannel touchpoints, full transparency and full intelligence - to help brands effectively boost results and deliver overall advertising efficiency gains of up to 40%.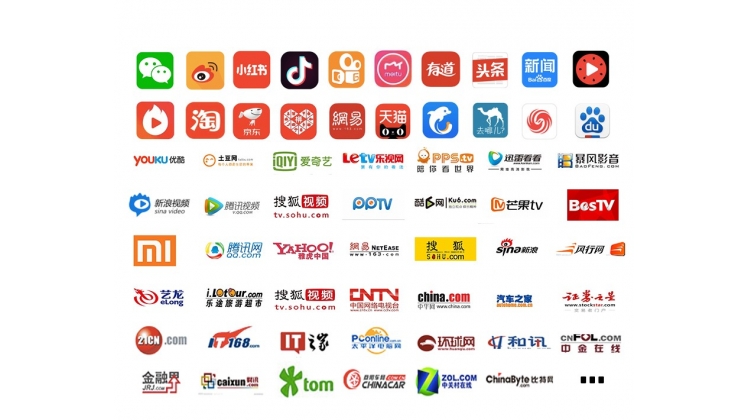 01
Omnichannel Touchpoints
With cross-channel coverage encompassing desktop, TV, mobile, social media platforms and outdoor media, AlphaDesk™ covers all areas of the consumer journey, and all stages of the sales funnel for advertisers.
It is the only one-stop intelligent media management platform in the industry. on mobile, it provides access to a mobile ad traffic of 17 billion and supports a variety of programmatic media buying modes, including PDB, PD and RTB, as well as ad formats (splash, feed, video, etc.).
In video, it covers high quality OTT traffic of around 500m monthly impressions across all of the major top tier internet TV brands, including exclusive access to the BesTV channel.
In outdoor, it covers 300,000 elevators nationwide and post offices in 31 provincial capitals, 400+ prefectural cities, 2,000+ counties, close to 50,000 townships and 400,000+ villages. All screens connected to the platform are programmatically enabled.
Through the AlphaDesk™ platform, advertisers can control each and every impression they buy, and ensure they reach the right audience at just the right time.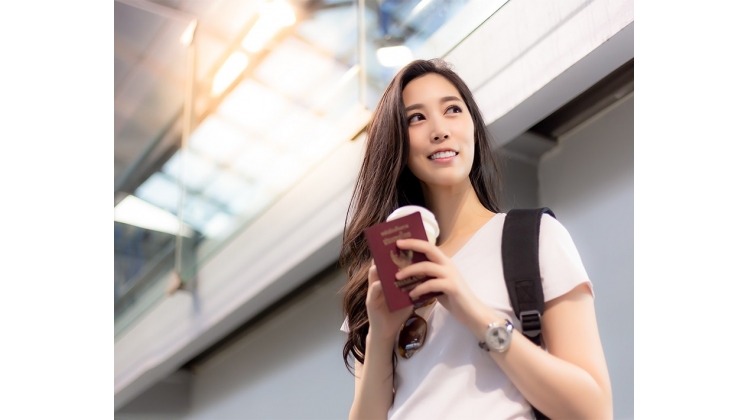 02
Full Transparency
With solid experience and expertise built over 11 years in the marketing industry, iPinYou has a powerful anti-fraud engine which separates normal and fraudulent user behavior, based on analysis of a massive dataset. It also identifies and blocks abnormal users and traffic by performing comprehensive semantic analysis around content and context. All of these measures and algorithms work together to stop fraudulent traffic at source and ensure advertising security and effectiveness.
iPinYou also has longstanding partnerships with domestic and international third-party anti-fraud and brand security solution providers, such as Grapeshot, IAS and RTBAsia. These are based on arrangements such as instant sharing of blacklists and anti-fraud models, which allow us to continually strengthen our anti-fraud capabilities and technologies and protect brand security more effectively.
In addition, iPinYou's proprietary "divine eye" algorithm enables online filtering and embedding of third-party brand security services to ensure authentic user reach.
AlphaDesk™ incorporates five key transparency capabilities:
• Ad traffic transparency
• Billing transparency
• Audience data transparency
• Transparency of third-party functions
• Transparency of bought media data
iPinYou's intelligent media management system differs from the traditional demand-side platform (DSP) model by delivering 100% transparency. By which we mean providing clear, detailed breakdowns of all expense items, such as media buying cost, platform service fee, media cost tax, platform service fee tax and charges on third-party functions.
As the only system in the industry which can show information on more than 70 data points, we provide comprehensive advertising data in real-time, while also achieving full transparency around the advertising process.
03
Full Intelligence
iPinYou has developed a series of smart products, powered by machine learning algorithms and AI technology, which have been used and validated by more than 2,000 brands.
Its latest, AlphaDesk™, provides customers with a one-stop media management platform. Encompassing the entire marketing campaign lifecycle, its features include data-led media planning and prediction, enabling the use of advertisers' first-party data in ad campaigns, as well as real-time campaign optimization.
AlphaDesk™ also offers multidimensional analysis of campaign effectiveness. The insights gained can then be fed back into the various marketing strategies around audience, content and media to form a positive closed loop.
Channel mix media portfolio recommendation module
This module provides accurate KPI predictions for any given programmatic buying strategy, including for video. It suggests the right media mix to attain predefined targets for optimum cost. It can also dynamically adjust media buying tactics according to KPI progress, further reducing clients' marketing costs.
Optimus™ intelligent traffic optimization module
iPinYou has a patented DAAT audience database, with more than 200 criteria for targeting, including by city (down to the county level), weather and smartphone model, which help clients reach target users effectively and enables flexible and transparent marketing strategies. These might include reaching users in third- and fourth-tier cities for food and beverage brands, users in high-level business districts for luxury brands and users in high-temperature cities for cosmetics brands.
iPinYou's Optimus™ intelligent traffic optimization module is the only system in the domestic industry to support automated intelligent algorithms of fixed position multi-brand swaps. These can effectively meet PDB needs for different scenarios, including fixed-position advertising and drama series advertising.
In addition, it offers PDB 8-level scale-back algorithm, TAN+reach algorithm and CPUV algorithm for brand clients and intelligent CTR prediction, CPC and CPA algorithms and OCPM algorithm for performance-oriented clients.
These algorithms, coupled with iPinYou's data capabilities, meet the needs of both brand-based and performance-oriented campaigns alike. The product also supports decision generation, as well as smart ad creative personalization, based on multiple data sources – not to mention personalized interaction with users on a large scale.
With its ability to complete intelligent recommendation and real-time creative production in milliseconds, Optimus™ can effectively enhance user engagement.
Campaign management module
This module enables intelligent scheduling and KPI measurement and can perform in-depth data analysis and insight generation. It allows brands to manage marketing data across all channels in one place and provides automatic tracking and early warning of outliers in marketing performance.
The mobile version of the campaign management module also supports real-time visualization of iPinYou's advertising data, meaning advertisers can manage the progress of their campaigns more effectively and transparently.
By providing insights on numerous metrics including media, audience, frequency and creative content, the product provides advertisers with effective support in formulating their subsequent media, audience and creative production strategies.
As a pioneer in using AI and machine learning to support intelligent marketing decision-making, iPinYou has established itself as a major presence in China's advertising and marketing industry.
iPinYou is committed to helping businesses adopt advanced technologies and increase the efficiency and effectiveness of their marketing and media buying. Ultimately, our aim is to achieve the mass personalization of brand communication and increase "customer lifecycle value".