News Center
iPinYou Mark Xie: How Does "Data Oil" Become The Engine Of Companies Growth?
2021.11.17
New technology capabilities have evolved alongside dramatic changes in the market place. Nowadays Effectively delivering a relevant message through data-driven marketing is the path forward for most companies .
At the end of October, G-Media Summit with the theme of "New Opportunity " was held in Zhejiang,China. Hundreds of marketing executives from brand advertisers and senior digital marketing experts in Media advertising gathered to discuss the most innovative marketing technologies and solutions.
With the theme of "Intelligent Decision, Omni-Domain Growth", Mark Xie, co-founder and COO of iPinYou, answered a series of questions in digital marketing based on the above considerations by rich cases.The data strategy steps he said below can help companies enable intelligent marketing, which recognize needs for consumers before they've been directly articulated.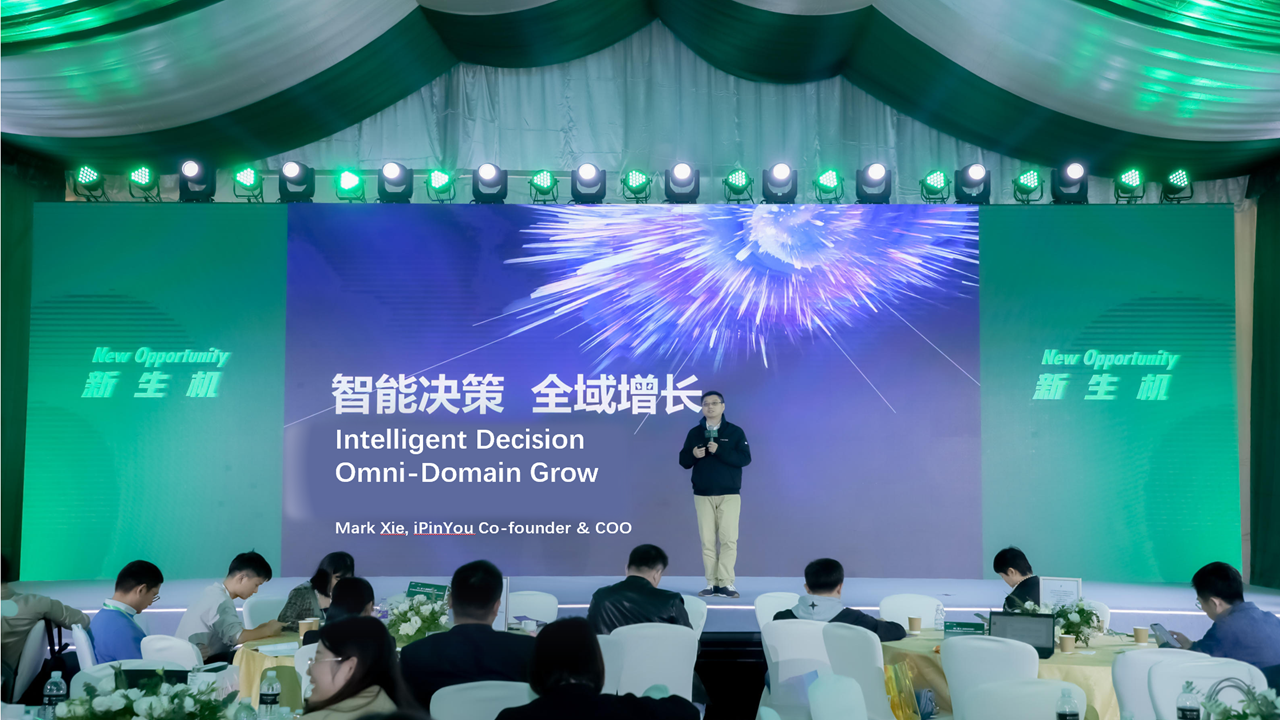 Whole Life Cycle Management To Stimulate Consumers' Long-Term Value
With the development of digital technology, the source of marketing insight has shifted from traditional experience to consumer data . More and more enterprises felt the urge to break data silos and integrate data resources of the entire consumer value.
Yet data is a means, not an end. What is more important than data acquisition is the use of data :
How can companies use data to serving the customer, re-understand the consumer journey and develop strategies,especially in today's world?
The answers lie in being customer-centric in whole life cycle. Mark Xie believes that the first important thing is to set up the concept of value management of the consumer's whole life cycle. "In today's marketing , what affects consumers is no longer a few seconds of advertising, but the whole comsumer journey." Marketing in the digital era needs to focus on the complete life cycle operation of consumers, including multi-dimensional member recruitment, cross-channel, potential consumers conversion, refined operation and so on.
Marketing is traditionally organized by brands or by media sources, such as digital platforms or TV, but now, effective data-driven marketing can't thrive with siloed thinking. Based on such an environment, iPinYou has built "end-to-end" product systems , reducing the difficulty of getting through between systems,, realizing consistent and real-time recovery of data to ensure timely insight for consumers.
At the same time, with the full penetration of data to the user's life cycle, the metrics to measure marketing effect has also changed."One of the effects of unified consumers management on marketing is the change of KPI," said Mark Xie. Companies should agree on a clear vision, execution plan and goals, with defined program metrics and KPIs tied to overall business metrics.


Business-Oriented, Whole Scenarios Consumers Growth
Successful products are inseparable from specific practice scenarios. iPinYou has always been closely aligned with business scenarios for 13 years. Mark Xie believes that "the algorithm model must be combined with the business scene, so as to continuously improve and create new value".
Take retail brands as an example, By designing different solutions for brands at different stages, iPinYou can cover the entire consumer journey.
In the link of looking for potential customers, iPinYou can build purchase tendency model according to the data of customers who have bought, summarize the evaluation indicators such as commonness, and then reach more similar people in the private domain.At the same time, "look-alike" can be carried out through high-quality consumer data in private domain to improve the effect of marketing.
Ecological Closed-Loop, Achieving All-Region Growth
The term "private domain" is becoming increasingly popular as the dividend of public domain traffic dissipates,However, Mark Xie believes that the living water of private domain still needs to be introduced from the public domain. The best way should be to "stratify the consumer groups in the private domain to do more detailed operation, and then use the consumer data of private domain to guide the public domain drainage to form the whole domain through".
"Enterprises can gain more insights by using the data of the second and third parties," said Mark Xie. Through cooperation with ecological companies and effective data-driven marketing,iPinYou help companies draws upon opportunities to optimize outcomes and improve customer journeys, so as to achieve better consumer understanding.